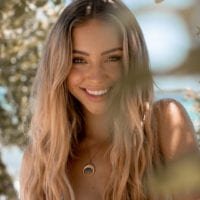 TOPCLASS ESCORT PADOVA VENEZIA JESOLO ACCOMPAGNATRICI DI LUSSO
Stunning model in Venice, Padova, Vicenza, Treviso, Bologna worldwide
ABOUT ELENA
Ciao a tutti, sono un escort di lusso di 22 anni e mi chiamo Elena.
Sono una studentessa italianissima che pretende di accompagnarsi ad uomini di altissimo
calibro socio culturale.
Dicono che le mie virtu', oltre alla evidente bellezza, siano la simpatia, la classe, e la cultura. Adoro viaggiare e vedo nella pittura nella musica le uniche forme d'arte a me più affini. Sono disponibile per un servizio
di Accompagnatrice di Alto Livello rivolto ESCLUSIVAMENTE, ripeto, Gentiluomini di elevato ceto socio culturale.
Non ricevo, ma mi sposto in tutta Italia con un preavviso di 2/3 giorni, almeno.
WATCH MY VIDEO
——————————————————————————————————-
I am an intelligent, well behaved and of course very pretty sexy young girl of 22 years.. As a high class escort girl I love to spoil the gentleman and to give him unforgettable moments. I am sensual and very passionate in everything I do. During our time together you will find that I will be a real girlfriend and upu will not be able forget this experience with me.
I enjoy good food, travel, love to go shopping and of course love the company of nice men. I am a warm person, friendly, with a good sense of humor and always well styled. As a VIP Escort I will be a real treat for you. Whether in cocktail dress, classic designer outfit or a smart casual style, I'm always appear in the appropriate clothing depending on the occasion. Below I always wear luxury lingerie and I love wearing high heels. You will spend beautiful moments with me. Let me know if I should wear something specific, so that we experience a hot intimate time.
Elena
PRIMA DI CONTATTARMI LEGGI QUESTO BREVE ARTICOLO COSI' EVITEREMO DI PERDERE TEMPO IN DUE
IL CLIENTE SCEMO: CASI UMANI DA EVITARE LEGGERE ATTENTAMENTE
I am Rich, escort agency
Book me today
CLICCA PER PRENOTARMI!