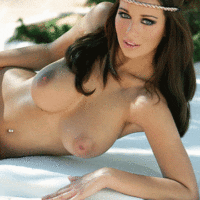 Sandra escort-lecce-bari-palermo-catania e tutto il Sud e Italia
Disponibile a viaggiare: Bari, Lecce, Monopoli Foggia, Manfredonia Altamura, Palermo, Catania, Taormina
| | | |
| --- | --- | --- |
| FOTO VERIFICATE | | Foto 100% Reali |
| NAZIONALITA' | | Italiana |
| CITTA' di BASE | | NESSUNA, ESCLUSIVAMENTE SU APPUNTAMENTO, NO TOURS |
| RAGGIUNGO IN | | Tutta Italia ESCLUSIVAMENTE SU APPUNTAMENTO |
| ETA' | | 24 |
| ALTEZZA | | 168 |
| CAPELLI | | Castani |
| OCCHI | | blu |
| MISURA SENO | | 5° |
| SERVIZI | | GFE |
| DISPONIBILE PER | | Pomeriggi, Cene, Serate, Overnight, Weekend, Viaggi, 2+, Coppie, Mistress |
| INCONTRO | | ESCLUSIVAMENTE SU APPUNTAMENTO, prenotato e confermato con preavviso |
| VIAGGI E SPOSTAMENTI | | SI, in Tutta Italia, Europa ed International |
| PREAVVISO MINIMO | | 3gg per l'Italia, 1 settimana per l'estero, 3 settimane International/Overseas |
| LINGUE PARLATE | | Italiano, English, Francais |
I am a LUXURY International Independent Top Class Escort and Model. I am based in Italy and worldwide travel.
My company and services are for no short time (NO 1H MEETINGS PLEASE DON'T ASK!!!), also ABSOLUTELY NO last minute meetings: reservations and bookings are for meetings are to be made by prior agreements with notice ONLY!!I 'm visiting upscale and reliable Gentlemen throughout Europe and Worldwide on demand, by prior agreements with an appropriate notice ONLY!!
Be sure to contact me early in order to place you reservation in time.
Travel Expenses ARE NOT included in my fees.
FEES FOR EUROPE & INTERNATIONAL
×
FEES FOR EUROPE & INTERNATIONAL
NO SHORT TIME MEETINGS IN ANY CASE – NO LAST MINUTE IN ANY CASE: I ALWAYS NEED A MINIMUM BOOKING AND AN APPROPRIATE NOTICETravel expenses fly ticket are not included and I estimate it case by case
A 50% deposit + travel expenses as reservation and booking is ALWAYS requested for 1st time clients. Downpayment and Travel Expenses have to be sent
I'M ACCUSTOMED TO OPULENCE AND NOT USED TO DISCUSS MONEY SO DON'T TRY TO WASTE MY TIME IN CONTRACTING THESE FEES AND/OR MY TERMS, Thanks.
OVERSEAS RATES
For Worldwide & Overseas Schedules (USA, UAE, India, Tokio, Hong Kong, Australia) a minimum booking of 12h or 24h is required.
For OVERSEAS Rates are the following:
12h 3000euro
24h 4500euro
48h 6000euro
additional day 1500euro
1 week 9000euro
Sandra
PRIMA DI CONTATTARMI LEGGI QUESTO BREVE ARTICOLO COSI' EVITEREMO DI PERDERE TEMPO IN DUE
IL CLIENTE SCEMO: CASI UMANI DA EVITARE LEGGERE ATTENTAMENTE
Prenotami! Book me today